Pearl City Neighborhood Board
Pearl City Neigborhood Board
Aloha and welcome to our Pearl City Neighborhood Board new site. We hope  to provide our Pearl City residents updated information on the many important issues that impact our community and fun family events. The Pearl City Neighborhood Board is very proud of our township, our businesses, services that are provided to over 47,000 multi-ethnic cultural residents that call Pearl City home. We are a board of 11 members who were elected by the community to represent all our residents and serve as the sounding board between our residents and our City, State and Federal officials. Please join us at our monthly Neighborhood Board meetings on the fourth Tuesday of the month at 7pm at Momilani Community Center.
 ** Due to the rise in COVID-19 cases the meeting for May will be virtual**
IN-PERSON Kapalama Satellite City Hall, 925 Dillingham Boulevard, Conference Room 260, Honolulu, HI 96817
WEBEX
Meeting link: https://cchnl.webex.com/cchnl/j.php?MTID=med237ccce0804b399ce64856d891f538
Meeting number:(access code) 2494 016 5703
Meeting Password: NB21 (6221 from phones and video systems)
Join by video system: Dial 24940165703@cchnl.webex.com
Join by phone: +1-408-418-9388 Long Distance Call
If anyone has any problems connecting to this WEBEX link, please contact our Neighborhood Assistant, Thomas Baldwin, for assistance at: thomas.baldwin@honolulu.gov
*******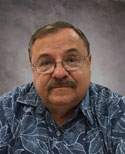 Mahalo,
Larry Veray, Chair
Pearl City Neighborhood Board
Pearl City Neighborhood Board 2019-2021
Executive Committee
Mr. Larry Veray, Chair
Ms. Mistuko Hayakawa, Vice-Chair
Mr. Tad Tsuruma, Secretary
Ms. Patti Rabacal, Treasurer
Members
Ms. Kelsey Poaha
Mr. Guy Inouye
Mr. Tony Velasco
Ms. Elaine Funakoshi
Mr. Kekuni Agard
Ms. Charmain Doran
Ms. Lorna May Pacheco
U.S. Senators
Sen. Mazie K. Hirono (D)
713 Hart Senate Office Building
Washington DC 20510
Phone: (202) 224-6361
Contact: hirono.senate.gov/contact
Sen. Brian Schatz (D)
722 Hart Senate Office Building
Washington DC 20510
Phone: (202) 224-3934
Contact: schatz.senate.gov/contact
U.S. Representative
Congressman Ed Case (D)
2443 Rayburn HOB
Washington, DC 20515
Phone: (202) 225-2726
Contact: case.house.gov/contact
State Senators
Sen. Bennette Misalucha (D)
Hawaii State Capitol, Room 215
Phone: (808) 586-6751
senmisalucha@capitol.hawaii.gov
S District 16
Pearl City, Momilani, Pearlridge, 'Aiea, Royal Summit, 'Aiea Heights, Newtown, Waimalu, Halawa, Pearl Harbor
Sen. Clarence K. Nishihara (D)
Hawaii State Capitol, Room 214
Phone: (808) 586-6970
sennishihara@capitol.hawaii.gov
S District 17
Waipahu, Crestview, Manana, Pearl City, Pacific Palisades
State Representatives
Rep. Gregg Takayama (D)
Hawaii State Capitol, Room 323
Phone 808-586-6340
reptakayama@capitol.hawaii.gov
H District 34
Pearl City, Waimalu, Pacific Palisades
Rep. Roy M. Takumi (D)
Hawaii State Capitol, Room 320
Phone 808-586-6170 reptakumi@capitol.hawaii.gov
H District 35
Pearl City, Manana, Waipio
City Council
Councilman Brandon Elefante (D)

530 S. King Street, Room 202
Honolulu, HI 96813
Phone: (808) 768-5008
belefante@honolulu.gov
District 8
Lower Aiea, Pearlridge, Waimalu, Newtown, Pearl City, Seaview, Crestview, Waipio Gentry and Waipahu.
Drop Us a Line
Let your Neighborhood Board know what's going on in you community!